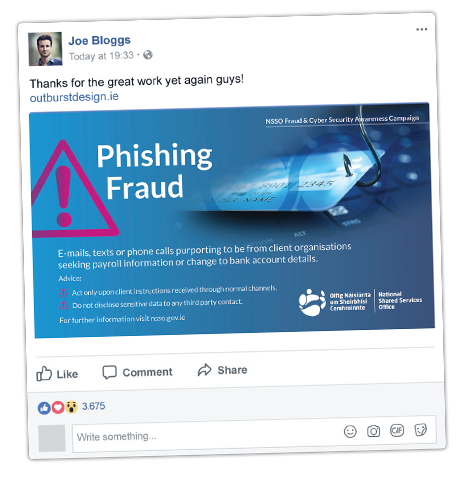 Digital Design
We are a vastly experienced Irish design company who specialise in Digital Design.
Unit 5, Greenhills Business Centre, Greenhills Road,
Tallaght, Dublin 24.
Telephone +353 (01) 427 0010
Email hello@outburstdesign.ie
Contact Us
Close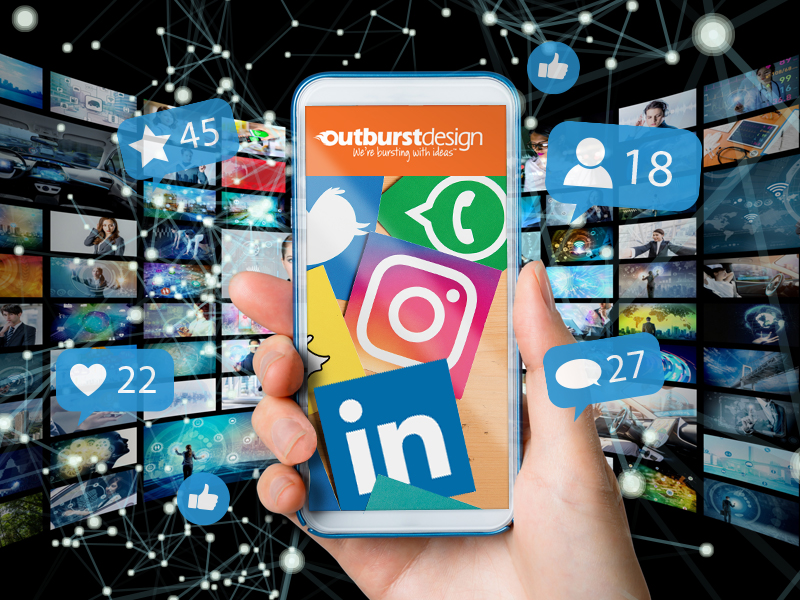 Outburst Design will create visually compelling graphics that will communicate your message in an inviting style.
1. Social Media Ads, Banners & Graphics
Visual collateral is key on social media. Eye-catching branded imagery sets you apart and helps grab users attention to communicate your message. Professional graphics portray your brand in the best way possible online. Social media has always been visually-led and the success of platforms like Instagram suggests the trend is booming. It's well-documented that posts across all social networks perform better if they contain great imagery and professional design. Our team of graphic designers will bring your brand to life, supercharge your ads and add firepower to your online presence.
2. Web banner Ads / Display Adverts
Banner ads, also known as display ads or image ads are a cost effective way to advertise products and services online across an array of websites. Banner ads allow for increased brand recognition and ad targeting. Outburst Designs talented design team can help create eye-catching ads that will greatly improve your web presence.
Outburst Design take into consideration the size and position of the advertisement, the context of the ad, the call to action, the file size, and other elements to ensure your advert has the most impact possible.
Banner ads come in different sizes and websites will have various sizes and positions from which you can choose from. We can advise on the right size and position for your ads which can be a crucial part in determining how successful they are.
3. Infographics
As the saying goes 'a picture paints a thousand words'. Since infographics have both 'pictures' and 'words', it represents the best of both worlds. Infographics are a visually compelling communication medium that can clearly communicate complex data in an easy-to-understand format. We will discuss your infographic brief with you in detail to produce a graphic beyond your expectations, on brand and on time.
4. Websites
We always believe that the most efficient way to reach your customers is to provide them with an excellent user experience. We plan and build innovative websites which help our clients speak directly to their customer's needs. We have a real passion for creating unique and fresh web design for our clients. Our professional web services are the perfect way to promote your business online. Our clients love our proven track record and the quality maintenance from our team.
5. Interactive PDF forms
We can create any old or new form into a branded interactive form. Long gone are the days of printing out a pdf, filling it in by pen, scanning it back in and returning to original sender, and not being able to distinguish the handwriting – it is a labourish process for all parties. Outburst Digital with design and create a PDF eForm branded to your guidelines with the maximum efficiency. This saves your business valuable time that you could use for more prosperous projects. Instead of needing to store paperwork in a filing cabinet, store all your reports together in an electronic system. Our forms are designed to make it easy for your clients to fill in information. Plus, they are environmentally friendly.
6. Interactive PDF reports
PDFs are a fantastic means of communication with many unique advantages – easy to use, secure, self-contained, compressible and universally accessible. But their most impressive aspect are the interactive features, some of the most effective of which are:
Hyperlinks:

Clicking a hyperlink jumps to another location in the same document, to a different document, or to a website.

Galleries:

We can overlay images and add a button to navigate through each image without changing the page.

Video:

Video can be imported and we can stylise the control buttons to fit in with your brand guidelines.
7. PowerPoint Templates
You've got a compelling idea to present, with intriguing concepts to visualise. So, you need a PowerPoint design that'll present your message with clarity and impact. Our team of graphic designers will bring your brand to life, supercharge your deck and add firepower to your presentation.
8. Video Meeting Backgrounds
Example: Zoom, Microsoft Teams etc. We will brand & design an effective screen background graphic for your video meetings. A little tip is that lighting can make a big difference in the performance of a screen graphic on Zoom / Microsoft Teams etc. Having multiple light sources in front of you will greatly improve the ability of the software to place in the branded background with much more accuracy. Shadows and poor lighting can cause problems with the algorithm leading to an undefined edge around you. Ideally, having lamps or natural light on your left and right (and overhead, if possible) helps balance out the lighting.
9. Motion Graphics / Animation
Help your brand to jump off the screen and catch your audiences attention with our animation services. We will take your animation project from brief, through storyboarding and into a finished product that will blow you and your audience away. Our videos and animations can be used on your website, social media channels and in a host of other applications including youtube, vimeo etc.
Whether you're looking for an animated advertising banner for use on a website, or a more complex video project we offer a full service. All projects are thoughtfully storyboarded before we start to make sure the final product is exactly what you're looking for and is fully consistent with your brand and identity.
10. Email Signatures
Enhance your brand with a professionally designed email signature. Professionally designed email signatures enhance your brand reputation, provides clear contact details and provides consistency across all staff emails. Email signatures can be used to promote a new message, event or website. Our team of graphic designers will bring your brand to life supercharging your email signature.
Contact Us
Speak to an expert today and find out more about our award winning
design and print services. Call Outburst Design today!
Email hello@outburstdesign.ie